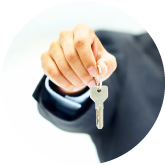 Landlords - I can list your rental investment property for rent and find a qualified tenant.
Find out how much you can afford here:
Tenants - I can find you rental housing. You will need a tenant application, your current pay stubs for the last 3 months and a credit report (less than 3 mos old) that shows a credit score or some real estate Brokers require a NTN screening report.
Cost:
1- First months Rent
2 -1 1/2 mos security deposit required (usually due at lease signing)
3- Ask if the Realtor's commission is paid by the Landlord, tenant or shared.
(This fee varies from rental to rental)
4. Credit report fee - (This fee varies)